In Memory
Roberta Higgins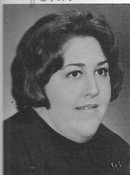 Centerville — Roberta (Higgins) Grace, 61, of Centerville, passed away June 10, 2009. She was the wife of the late Richard P. Grace, and daughter of the late Robert B. Higgins.
Born in Newton in 1947, Ms. Grace was a 1965 graduate of Needham High School and attended Boston University and the University of Massachusetts. She was an employee of The Millipore Corp. in Bedford for more than 30 years.
Ms. Grace was a past president of the Irish Setter Club of New England and regularly showed her dogs at American Kennel Club-sponsored dog shows throughout the country. She also enjoyed arts and crafts and sold her creations for many years at craft shows throughout the area.
She is survived by her mother, Marion L. Higgins; two brothers, Robert Higgins of Cotuit and David Higgins of Needham; a sister, Barbara Carlen of Burlington, Ontario; and stepchildren Linda Grace of Woborn, Richard Grace of Sanford, N.C., Nancy Griggs of Clifton Park, N.Y., and David Grace of La Canada, CA.